LAS VEGAS ASPHALT PAVING DIVISION
Simple, we offer great quality work at the best price you can find for Las Vegas Asphalt Paving projects. This is one of the most competitive markets in the entire United States and in order to make it in this market there is no room for mistakes.
It starts with hiring highly trained professionals. In order to keep quality employees around, we have to offer our crew members some of the highest paid salaries in the city. Not only do our teams out perform other companies but they are here to stay. This means you can be assured top quality asphalt paving on this project and all future ones as well.
The best workers are only as good as the tools they have. On top of utilizing a strong labor force, Xtreme Asphalt offers a line up of new, high precision asphalt paving equipment. Another reason behind our winning pricing is our ability to complete projects efficiently with high performing asphalt paving equipment.
Hire with confidence and trust Xtreme a top performing pavement contractor with all of your Las Vegas Asphalt Paving projects today.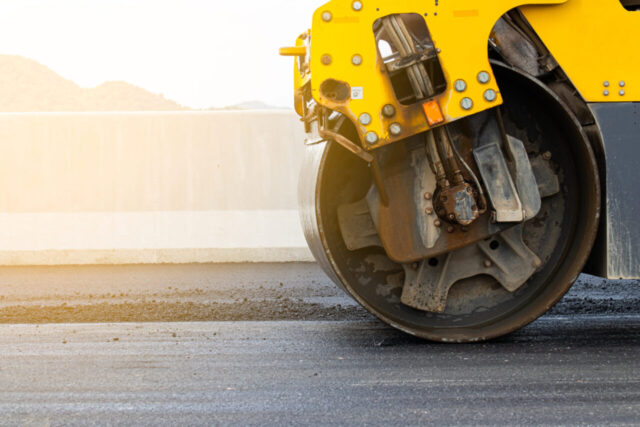 Want to Know How to Make Your Asphalt Last Longer? Pave It Right, Right From the Start. Hire the Right Contractor,
HIRE XTREME TODAY

LAS VEGAS ASPHALT PAVING
3″ Depth
Full Depth Remove & Replace
+/- $0.25 Depending on Project Size
ASPHALT OVERLAY & MILLING
1.5″ Asphalt Overlay Depth
+/- $0.75 for Asphalt Milling
+/- $0.15 Depending on  Size of Project
NEW CIVIL ASPHALT PAVING
3″ Pavement Installation
Import, Placement, and Sealing
+/- $0.15 Depending on Size of Project
ASPHALT PATCHING
We Appreciate Any and All Opportunities to Work for Our Clients.
COMPLETED PROJECTS (2022)
MILLION SQUARE FEET OF ASPHALT SEALED SINCE 2010
Hire With Confidence.
License | Bonded | Insured
A General | License # 0085562
C-5 Concrete | License # 0086891
Bid Limit $1,400,000.00
Only takes a few seconds!